To approach Him as little children is to trust everything into His hands knowing that He will answer our prayers according to what is best for each of us according to God's will.
To submit a prayer request, fill out the form below and click "Submit":

Prayer to the Holy Infant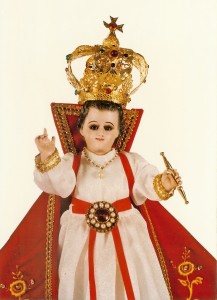 Little Infant Jesus of Good Health, God of love born to suffer for me! In You above all I find the courage and strength I need in the trials and troubles that weigh so heavily upon me.
By the sorrows of Your Most Holy Mother, I implore You to lighten the burdens of my soul with Your holy consolations and to relieve my bodily infirmities with Your merciful kindness, if it so pleases the will of our Father in Heaven. Amen